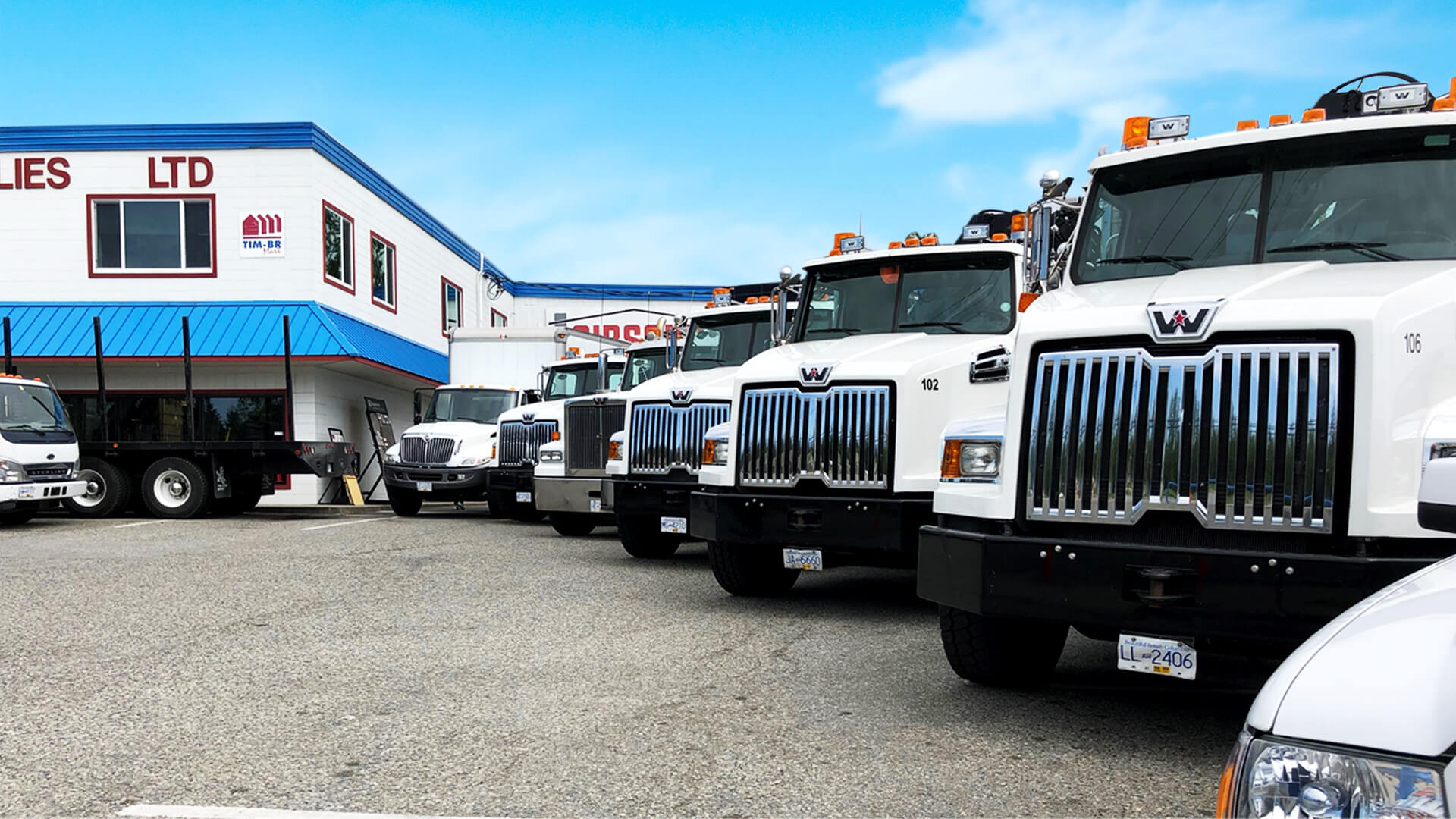 History
ABOUT GIBSONS BUILDING SUPPLIES
Proudly Servicing The Sunshine Coast for 70 Years
Gibsons Building Supplies had its humble beginning in 1946 when Dick Fitchett and his uncle, Arthur Hill began barging material to the Sunshine Coast. Dick and Arthur hired a barge to bring construction materials to Gibsons, and as other people requested space on the barge they saw the need for stocked materials to be available to potential customers. With $500 they purchased a small inventory and commenced business. In 1947 they built an 8' X 12' shed on a lot located on Seaview Road in Gibsons Landing and proudly hung a "Gibsons Building Supplies" sign over the door.


It's no secret that Gibsons Building Supplies continues to maintain its distinct reputation of providing friendly and professional service to all of our customers. With the ability to provide a wide range of building products for projects large and small.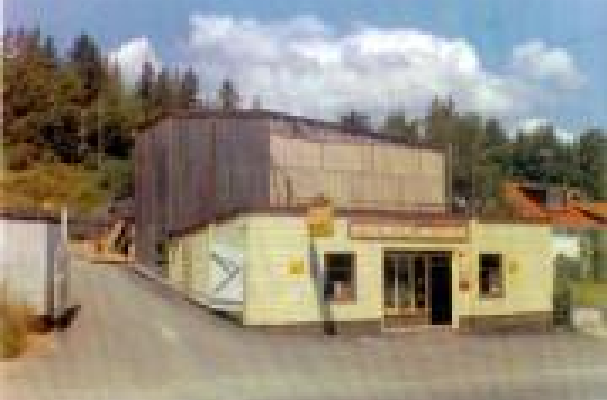 1947 -
It all began with a shed. When Dick Fitchett and his uncle, Arthur Hill, ordered a barge full of supplies to build a shed in 1947, they could not have imagined they were launching a family-owned business that would span 73 years and four generations (and counting). When others asked if they could add materials to the order, Dick and Arthur saw an opportunity to stock building supplies for resale. They pooled together $500 and converted an old house on Seaview Road into a store. Gibsons Building Supplies (GBS) made its first sale on June 4, 1947, at the location where it would remain for the next quarter century.
1951 -
When Gibsons pioneer Chuck Winegarden cut the ceremonial ribbon to welcome the Sunshine Coast's first vehicle ferry—Black Ball Ferries' MV Quillayute—on August 11, 1951, he ushered in both a growing demand for building supplies and an easier way to transport them. Two competitors emerged in the 1950s and 1960s: Hill Top Building Supplies and Twin Creek Building Supplies. During that time, Dick's uncle Arthur moved back to Vancouver to finish his career as a steward for the Vancouver Club.
1963 -
In 1963, Dick opened Gibsons Redi-Mix, diversifying GBS to meet the region's need for concrete. Three years later, his daughter Marion and her husband, Barrie Reeves, moved to Gibsons, and Barrie began working for GBS. Marion and Barrie bought the business in 1971 and relocated it a year later to the current site on Gibsons Way.
1971 -
GBS doubled its operations from six employees—four on the building supply side and two in the Redi-Mix division—to twelve employees during the early 1970s. In 1974, the company's first staff Christmas party, held at the Reeves' house on Veterans Road, marked the beginning of an era of growth and change, which included selling the Redi-Mix division to Lorry Rendleman in 1978 (now owned by Nick Bergnach).
1984 -
The early 1980s were a challenging time for building supplies on the Sunshine Coast. During the last quarter of 1981, as interest rates rose above 20%, construction slowed and GBS was forced to reduce its staff from 42 to 18. In 1984, as the economy began to recover, GBS established a presence in Sechelt by taking over from Sechelt Building Supplies.
2012 -
Gibsons Building Supplies celebrated it's 65th Anniversary.
Today
Today, GBS remains a family-run business, managed by Julie Reeves—Marion and Barrie's daughter—who has worked for the company since 1994. The Reeves family is grateful for all of the dedicated employees who have played a part in building the company to where it is today. With 66 employees, GBS continues to be an integral part of the Sunshine Coast community. Much has changed since 1947, yet the company's success can still be characterized by the motto on the original letterhead of its founder: "Specializing in Service." And to think … it all began with a shed.